by Ruby Smart
Originally published in the Chillicothe Gazette, December 8, 2019
My favorite part of being the Youth Services Manager at the library is picking out the books for teens and kids that you see on the shelves at all nine library locations in Ross County. While we hope you borrow books from the library, we understand that you also like to buy books and give the gift of reading.
To help you, here are some of my favorites from the past year that would make great holiday gifts.
For Preschoolers through 2nd graders:
For Tweens:
For Teens: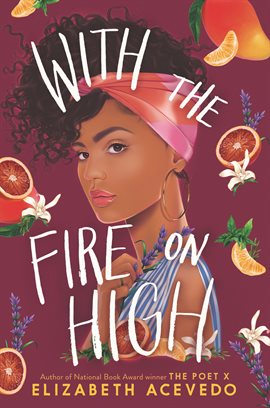 For the adults in your life, the December issue of BookPage has a great gift guide. The library provides free copies of BookPage at all of our locations, or visit Bookpage.com for a digital copy. You're sure to find something for everyone.
Fiction for Adults:
Nonfiction for Adults:
There are also gifts you can purchase from the library. Our new canvas bags are sturdy and have enough room to carry many books. If you're shopping for a coffee or tea lover, we have library mugs. Both items are only $5.00 each. While you're in the library, be sure to check out the Friends' cart for great deals on used books.
If you are trying to cut down on the amount of "stuff" you give, consider putting someone "on the shelf." You select the type and topic of the book, and we will place a bookplate inside to honor or memorialize a special person. Your donation of $20 to $30 is tax-deductible and goes to the Friends of the Library to help support library programs. For more information stop by any library and ask for a "Put Yourself on the Shelf" form.
---
Ruby Smart is a connoisseur of books for children. When she's not reading them, she's buying them for the library. Ruby can be found most days in the Main Library on Paint St.