If you write what you know, maybe you read what you know, too?
For whatever reason, I've been on a spree lately of only reading books about books. Most of them have jumped out at me from the new book shelf, but a couple are older titles. One is even nonfiction (something I hardly ever read). Here are quick reviews of the books I've been reading — all are available at your library:
Library at the Edge of the World by Felicity Hayes-McCoy
A seemingly-simple story with a little bit of romance and family drama that shows how a library can unite a community. If that's not enough, Hayes-McCoy's book offers a scenic escape to Ireland, too. If you like this one, but want more whackiness, give Ian Sansom's Mobile Library series a try.
Death in the Stacks by Jill McKinlay
There is no shortage of cozy mysteries about books, cats, libraries, scones, and quaint villages…sometimes all in the same book! This one fits that calling. It's not a heavy read, but strikes me as better than most due to the detail. You can tell McKinlay has a background of working in libraries, giving this cozy more of an insider's feel. Although this is part of a series, it's not necessary to read them in order — unless you're just that kind of person.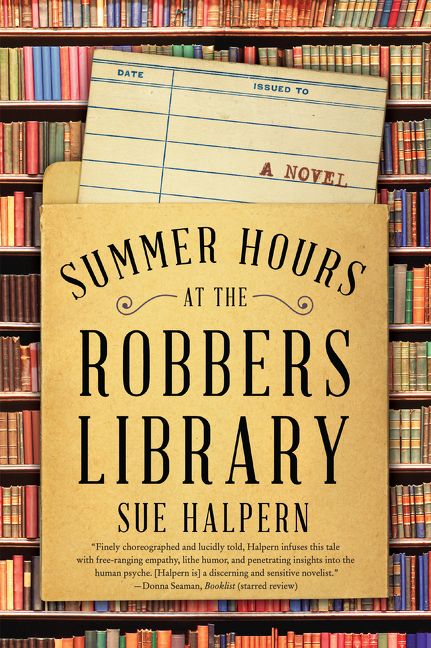 Summer Hours at the Robbers Library by Susan Halpern
I guess you could say this is sort of a Bildungsroman tale. These are characters who grow through the story and learn from each other. The bulk of the action takes place in the library and Halpern does a good of job of making it feel like a real place. This story is definitely heavier than a cozy mystery, however.
Mr. Penumbra's 24-Hour Bookstore by Robin Sloan
At first, this book reminded me of a Michael Chabon set-up, except in a bookstore instead of a record shop. It quickly turned into something that reminded me of the novella The Abortion by Richard Brautigan, but ended up more like the The DaVinci Code. I'm not sure I'd recommend it to everyone, but if you like books about secret societies, this is for you.
The Bookshop Book by Jen Campbell
Although I don't read a lot of nonfiction, I'm drawn to books that are written in brief encyclopedia-like entries (check out the Atlas Obscura, one of my current favorites). Campbell puts together a list of unusual bookshops around the world (arranged geographically) and intersperses those with authors talking about their bookshop experiences. You can turn to any page and find a satisfying snippet about store in a barn or a whole town built on used-book tourism.
The Borrower by Rebeca Makkai
One those interesting author interviews in The Bookshop Book led me to this book. I read and greatly enjoyed Makkai's 2015 book, The Hundred-Year House. I wasn't aware of this older one. Although the first quarter of the book takes place primarily in a library, a specific relationship between a children's librarian and a young patron takes the book on a road trip. Titles sometimes have more than one meaning.
The Giant's House by Elizabeth McCracken
The Borrower reminded me of this much older book about a librarian who finds herself in a different kind of complicated relationship with a patron. Although I haven't read it recently, it fits the theme of this post and still sticks with me. Highly recommended.
Have any books about books to suggest? Let us know in the comments.